Eagles Class Autumn Term 2018
Eagles begin their Hero Training at Hero Training Camp!
"Keeping Young Heroes Safe from Harm (Mostly) For Over Three Millennia"
An information video all about Greece today and in ancient times:
A welcome message from Chiron - Activity Director:
Welcome to Camp Half-Blood, a state-of-the-art training facility for young demigods. If you are a demigod then Camp Half-Blood is the place for you to make the most of your powers and advance your skills. During your time with us, we will endeavour to train you in every single aspect of being a warrior so that you will become the true and honest hero that you have always wanted to be.
Should you need our services, do not waste a minute! Contact your local satyr or send word via Hermes Express to the following address:

Mr. D. Camp Director
Chiron, Activities Director
Half-Blood Hill, Farm Road 3.141

We look forward to working with you and supporting you with beginning your heroic journey!

Ο ήρωας βρίσκεται στα χέρια σου!
Hero Trainees - Useful Information:
We recommend that all potential trainees look at the following information to help them during their first few days in camp.
The entrance to the camp. A picture of the central Cabins area of Camp Half-Blood
The accomodation cabins are named after gods An aerial photograph of the camp
Trainee Uniform - all camp T-Shirts identify the god from which you have inherited your powers
All trainees are required to wear their camp beads Festus - a dragon who guards the camp
A map of the camp
Hero Presentations: December 2018
As they near the end of their Hero Training, Eagles were asked to think about who they consider to be a hero. They could choose anyone they wanted: someone from their family; someone famous; someone from history or just someone they look up to. They designed a poster about their chosen hero and then did a presentation to tell others' about this person. There were lots of different people chosen but we discussed that they all had similar values in common such as being hard-working or having lots of perseverance.
Eagles Big Build Competition with Lovell Homes - November 2018
Eagles have been involved in the national Big Build Competition working alongside Lovell Homes. The aim is to create a building out of recyclable materials and gain an insight into the world of construction. We had lots of ideas but we finally decided to build St Kenelm Church and Homme Castle as they are both a major part of our village's history. Earl from Lovell Homes has been working with us on this project and we are really excited to see how our models turn out. Here are some photos and videos to show how we got on.

Trainees create their own shadow puppet shows - November 2018



To end our training on light, trainees were asked to make their own shadow puppets and perform a story with them. The shadow puppets ranged from greek gods, mythical beasts, warriors to Pandora's Box. Each group then performed their puppet show to the other trainees. Here are some photos:
Eagles explore Newton's Theory of White Light - November 2018
Watch these two videos and look carefully at what happens to the colour wheels when they are rotated at high speed:
Did you see? When the wheel speeds up it appears white. When the wheel slows down, the colours reappear. We wanted to find out why!
Sir Isaac Newton
Before Newton, nobody knew that visible light was made up of seven different colours. People thought that light was just 'light' and that colours were a mixture of light and darkness. They thought that bright red was 'light' with just a little bit of 'darkness' and that deep blue was pretty much all 'darkness'. But...they were wrong!
Newton used a prism to split up light into the colours of the rainbow and project the rainbow onto a wall. To prove that the prism wasn't colouring visible light, he then used another prism to refract, or bend, the light back together again. This caused all the colours to merge back together into what we call visible, or white, light.
We decided to test this theory and explore what might happen if we changed something on the colour wheel. We got some very interesting results!
Eagles' Residential Training: Malvern Outdoor Elements - October 2018
What an amazing stay we had on our residential to Malvern. We learnt to be independent, to challenge ourselves, to face our fears and worked on our NOLA awards. A slideshow of our adventures is below to give you a flavour of our brilliant trip.
We hope you enjoy watching this video which shows some of the activities that we did whilst on our trip. Please be patient if it takes a little while to load!
Trainees get ready for their residential trip to Malvern
On the 22nd October, all of our new trainees will be heading off to Malvern Outdoor Elements Centre for three days as part of their training. The three days will help all trainees to enhance and develop their leadership skills, independence skills and values necessary for being a hero. On the training residential, we will be working towards our NOLA award. Watch this presentation to find out more. To hear the audio, please click on the small play button in the top left-hand corner. After listening, simply click through the slides using the arrows at the bottom or click on the slide itself.
Year 5 Trainee Heroes build their own Catapults - October 2018
Trainees in Year 5 have been working on a project all about an important invention made in Ancient Greek times - The Catapult. The Catapult was invented in around 400BC. In greek, the workd 'Catapult' means 'to throw into'. It was first desgned as an effective weapon in battles as you could damage your opposing army from a distance rather than in hand-to-hand combat. This video shows why the Catapult was needed as there were too many warrior losses!
Here are some photos of the designing and making process. It was hard because we have to measure everything exactly otherwise it would not all fit together at the end.
The trainees are rightly proud of their finished catapult and they all worked too! Here are our finished projects and some videos to show how they were put through some quite tricky training!
Can you work out which catapult went the furthest?
Hero Training - Persuasive Speeches - 12th October 2018
Who will be the new leader of the Gods on Mount Olympus?
In hero camp, trainees have been working on their skills of persuasion - very handy if you are battling a monstrous Minotaur! We imagined that Zeus, King of the Gods, was fed up and needed a holiday and that a new leader needed to be elected. We analysed a speech that Ares, God of War, made to find out how to write a good speech. We noticed that he used lots of Modal Verbs and connected his paragraphs cleverly. It was then our turn. We created our own possible god candidates and thought about what they would say to persuade the audience that they were the best option for the job. Listen to these speeches. Which one would you choose as the new leader?
Heroes Learn about the importance of the Eye - 9th Oc
tober 2018
In Warrior Science, we have been learning about light and how it helps us to see. We have modelled how light travels in a straight line, how we see our own reflection and all about the structure of the eye. To help we made models of how we see and models of our eyes:

After we had made our models, it was time to find out what about the main parts of the eye and their particular job. To help we watched a video and used these two interactive applications to help us to explore the eye further. Click on the pictures to go to the interactive applications.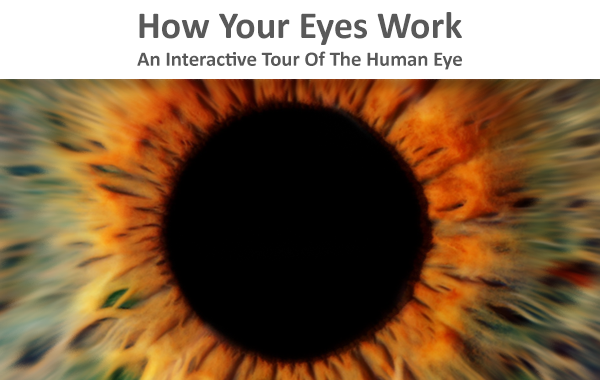 Trainees celebrate their first week of training - 7th September 2018
To celebrate the first week of our training, we came dressed as greek heroes, gods or goddesses. We all thought about which god or hero we wanted to be inspired by to help us with our outfits.
In the first session we learnt about the importance of the camp fire in Camp Half-Blood and how it is used to send messages or offerings to the gods. As a group, we wrote a dedication to Ares, the God of War, in the hope he would protect us on any future quests. We thought about the colour red and what it symbolised and each pair wrote a line for the dedication.
After we wrote our 'Ode to Ares' we had to get it to Ares so we knew that the only way was to burn it. We went outside, said a few words to honour Ares and then we let our dedication go up in flames. It was all very exciting! We did make sure there was water handy to put out the flames if needed!
After the dedication ceremony, we looked at greek statues and sculptures as inspiration for some our own sculptures; not out of stone but out of a simple bar of soap! We were taught how to use tools to carve shapes and designs and then we all decided on our own designs. Some of us chose to do a statue, others chose to get their inspiration from nature.
Here are our finished sculptures:
At the end of our day, we played capture the flag which is a great game involving exercise, attack, defense and of course fun!
It was a great day and we enjoyed wearing our hero clothes. Our next big event will be our residential trip to Malvern Outdoor Elements where we will be continuing to learn more about the skills, knowledge and values needed to be a hero.
Heroes complete their first training assignment - 6th September 2018
For our first assignment, we had to complete a project over the summer holidays that focussed on an aspect of Greece - ancient or modern. On our first day of training, we had to present our work to a small group and then review what we had done. We each then got scored out of 100 for our work. Congratulations to Charlie who scored 98% for his amazing temple sculpture!
Well done Charlie for a superb temple construction!!